CWG 2022: Twitteratis Rip Apart Mohammed Azharuddin for his Derogatory Post
India Women Cricket team fought till the end vs Australia at CWG 2022, but had to settle for the Silver medal as we look at the official Twitter reactions.  
The India Women Cricket in the final vs Australia gave their all, but fell short of the target by just 9 runs. Silver Medal isn't a bad win by any standards, but a Gold medal would have changed the fortunes of the Women's team. Nevertheless, the moment shall forever be cherished in Indian cricket history. 
Batting first, Australia Women were going strong until the 15 over with their score reading 122-4. But in the next 5 overs, the India women's team came back stronger to restrict Australia to 161/8 in 20 overs. Renuka Singh and Sneh Rana took 2 wickets each. 
Chasing 162, the India Women team didn't have a good start. But after the loss of Smriti Mandhana and Shafali Verma, Captain Harmanpreet Kaur played a fantastic knock of 65 off 43 balls. India were going comfortably at 2-118 in 14.2 overs. But what happened after that was a pure result of pressure as India fell short of the target by 9 runs.  
India vs Australia CWG 2022 – Match Summary  
Australia Women: 161/8 from 20 overs
Beth Mooney: 61(41) // Meg Lanning: 36(26) 
Renuka Singh: 2/25 // Sneh Rana: 2/38 
India Women: 152/10 from 19.3 overs
Harmanpreet Kaur: 65(43) // Jemimah Rodrigues : 33(33) 
Ashleigh Gardner: 3/16 // Megan Schutt: 2/27 
Result: Australia Women won by 9 Runs.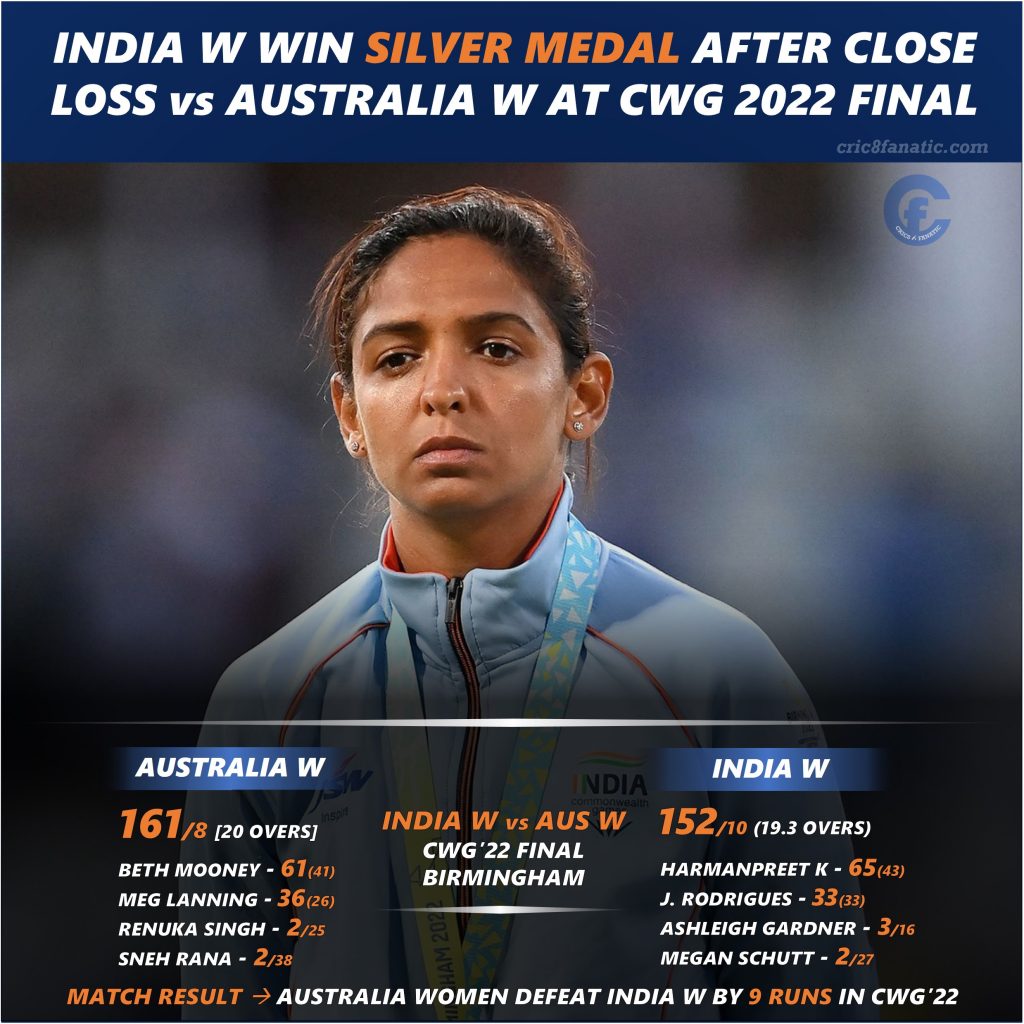 Mohammed Azharuddin's Post:
Team India's former captain, Mohammed Azharuddin expressed his brutal opinion on the match. "Rubbish batting by the Indian team. No common sense. Gave away a winning game on a platter". These were his exact words as shared from his official Twitter handle. 
We all know that the India Women Cricket didn't bat well. They gave their level best, and only lost a whisker. But when a veteran like Mohammed Azharuddin exuberates his frustration on a public platform instead of motivating the team, this isn't encouraging. 
Rubbish batting by the Indian team. No common sense. Gave away a winning game on a platter. #INDvsAUS #WomensCricket #CWG22

— Mohammed Azharuddin (@azharflicks) August 7, 2022
India vs Australia CWG 2022 Twitter Reactions:
Twitterati was quick to notice this, and pressed their displeasure on Mohammed Azharuddin's comments. 
Glad there wasn't Twitter in your time. Social media would have ripped you apart. Indian men's team wasn't a great team during that time. Keep calm. We all are sad to see what happened but as a sportsperson you should know how it feels to lose an important match. Shameful remark.

— Koustav Sengupta (@KoustavOfficial) August 7, 2022
A bit harsh @azharflicks sir !!!! Our girls gave it all. These are the moments we need to stick with our women team instead of being a critic.#INDvsAUS #BCCIWomen

— Vandana Mahajan (@007vandy) August 7, 2022
These words might have come out in frustration, Azhar. But surely not the right way to put it. You should have thought twice before tweeting this. These words make the silver winning team look in a very bad spot & mock their achievement of getting silver medal for the country.

— Rahul Sharma (@CricFnatic) August 7, 2022
Excuse me sir, but how many world cup finals, okay semifinals, okay ANY knockout games did your team win against the Aussies in your day? And for your information, this team has WON a silver medal at the CWG! Show them some freaking respect, if you're capable of that, of course!

— Siddharth Dixit (@sid_dixit_25) August 7, 2022
That's a shocking statement coming from an ex captain of ICT. Celebrate that they have broken the Aussie-English monopoly over womens cricket and do a post mortem later, not today

— Rigil (@rigils) August 7, 2022
With thr limited opportunity what our women's is displaying is tremendous…. Instead of finding the fault…. Let's cherish this silver.

— Aashish Jha (@iam_aashish45) August 7, 2022
When you don't give half the support showered upon men's team, you should be mindful of while criticizing . This team made it into finals and fought tooth and nail. Tell the management to have a clear cut mind in selection processes, better analysis and a good coach.

— Saran R S (@CricaholicJammy) August 7, 2022
https://twitter.com/aaditea__/status/1556385643386654720
With due respect sir atleast they have reached into final and fought. Winning or losing is another thing . Didn't fix the match or sell the sentiments of Indian fans for some money like some cricketers did

— Subham. (@subhsays) August 7, 2022
A bit of a harsh comment!

— Ridhi Shah (@shah_ridhi) August 7, 2022
Last line likhte hue haath nahi kaanpe ?

— Prithvi (@Puneite_) August 7, 2022
https://twitter.com/MayaGyani/status/1556363420965801985
Thanks for reading! What's your take on India Team's silver medal win vs Australia at CWG 2022? Please email your thoughts to cric8fanatic@gmail.com
---
ALSO READ: CWG 2022: India Women Register their Second-biggest Victory in T20Is
---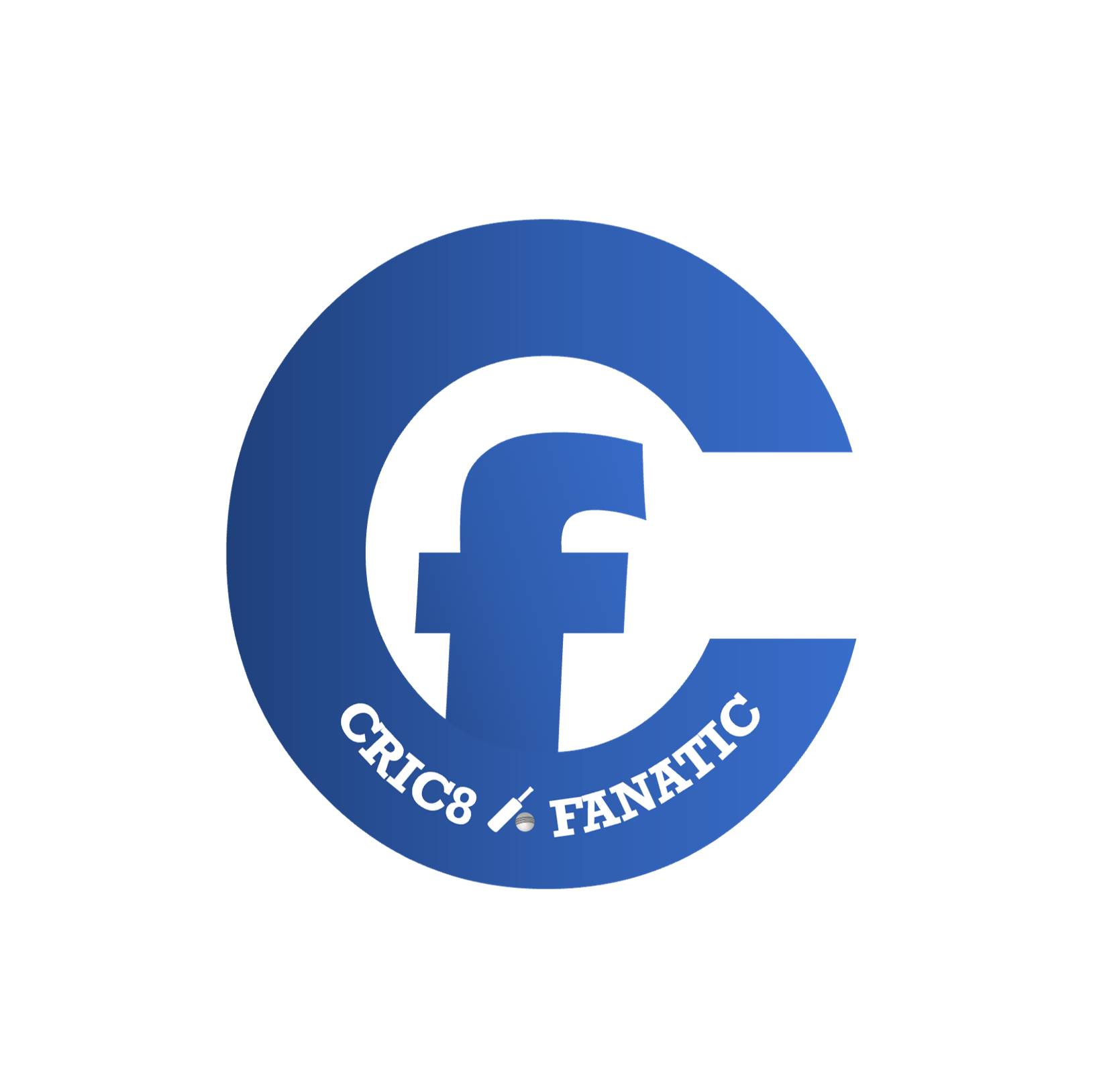 This is the official user profile for Cric8fanatic