India vs Bangladesh: Complete List of Unique Stats for Test Matches
Sachin Tendulkar, the standout player as we look at the complete list of stats for the India vs Bangladesh Test matches.
The 2022 Bangladesh tour may have begun on a disappointing note for Team India having lost the first two ODIs. But a mammoth win in the third ODI will definitely boost the confidence ahead of their strongest format, Test cricket.
Team India have unreal dominance over Bangladesh in Test cricket having never lost a game against them. Out of a total of 11 Tests that India have played against Bangladesh, India have won 9 Tests while drawing 2. Even in terms of stats and records, it is the Indian players who have domninated the records.
India would be playing a total of two Tests in Bangladesh starting December 14. Being a part of World Test Championship, the Tests are extremely important for both the teams to improve their PCT%. While India had fielded a full-strength squad, they would lost their star captain, Rohit Sharma, who got injued during the ODI series. 
So, as we wait for India vs Bangladesh 2022 Test series to begin, let's look at the unique stats and records for the overall Test matches between both the teams. We would look at unique records across all categories including Batting, bowling, Fielding, and Team. 
Test Matches Stats Wizard India vs Bangladesh:
Team Stats Wizard:
Played: 11 // India Win: 9 // Bangladesh Win: 0 // Draw: 2
687/6 – Highest Score by Team India @ Hyderabad 2017
91 – Lowest Score by Bangladesh @ Dhaka 2000
Inns & 239 Runs – Highest Margin Victory by Runs by Team India @ Mirpur 2007
Batting Stats Wizard:
820 – Most Runs by Sachin Tendulkar
1294 – Most balls faced by Sachin Tendulkar
133.7 – Highest Batting Average by Sachin Tendulkar (Min 200 Runs)
87 – Most Fours hit by Sachin Tendulkar
8 – Most Sixes hit by Mayank Agarwal 
5 – Most 50+ Scores by Sachin Tendulkar
248* – Highest Score by Sachin Tendulkar
Bowling Stats Wizard:
31 – Most Wickets by Zaheer Khan
220 – Most Overs Bowled by Mohammad Rafique
11.9 – Best Bowling Average by Irfan Pathan (Min 10 Wickets)
21 – Best Bowling Strike Rate by Irfan Pathan (Min 10 Wickets)
7/87 – Best Bowling Figures by Zaheer Khan
37 –  Most Maidens Bowled by Ishant Sharma
3 –  Most 5-wicket Haul by Irfan Pathan
Other Stats Wizard:
7 – Most Matches Played by Sachin Tendulkar, Rahul Dravid, Zaheer Khan & Ishant Sharma
260 Runs 15 Wickets – Best All-rounder Stats by Shakib Al Hasan
15 – Most Dismissal by MS Dhoni 
13 – Most Catches by Rahul Dravid
283 (1st Wicket) – Highest Partnership between Shikhar Dhawan & Murali Vijay 
So, that's about the unique stats and records for Team India vs Bangladesh Test matches. Meanwhile, here's the schedule for 2022 Test series between India and Bangladesh
1st Test –  Dec 14-18 @ Chattogram
2nd Test  – Dec 22-26 @ Mirpur
Thanks for reading! What's your take on India vs Bangladesh Test Matches stats? Please email your thoughts to cric8fanatic@gmail.com
---
ALSO READ: India vs Sri Lanka and New Zealand 2023 Home Series Schedule – Download Now
---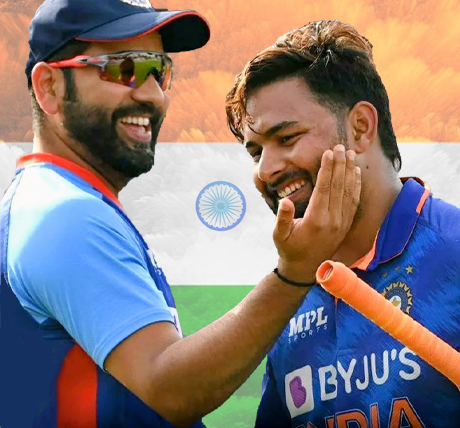 Adesh Kothari is an Author at Cric8fanatic.
Cricket to him is like what 'Football is to Lionel Messi', 'Singing is to Lata Mangeshkar', 'Dancing is to Michael Jackson', and what 'Acting is to Clint Eastwood'.
Besides his effervescent love for Cricket, Adesh is an MBA by qualification.