India vs Pakistan: Reminiscing the Top 3 Memorable Encounters in Asia Cup
Asia Cup 2010 match, the best of the lot as we look at the top 3 memorable encounters for India vs Pakistan in Asia Cup history. 
The Arch rivals, India and Pakistan have a rich history in Asia Cup dating back to 1984. Since its inception in 1984, India have played Pakistan on 15 occasions. Out of these 15 matches, India have a healthy winning ratio of 8 wins and 5 losses with 2 ending as No result.
Interestingly, India have not lost to Pakistan in Asia Cup since 2016. Having said that, what are some of the most intensely fought matches in the Asia Cup between these two teams? Let's look at the top 3 memorable encounters between India vs Pakistan in Asia Cup.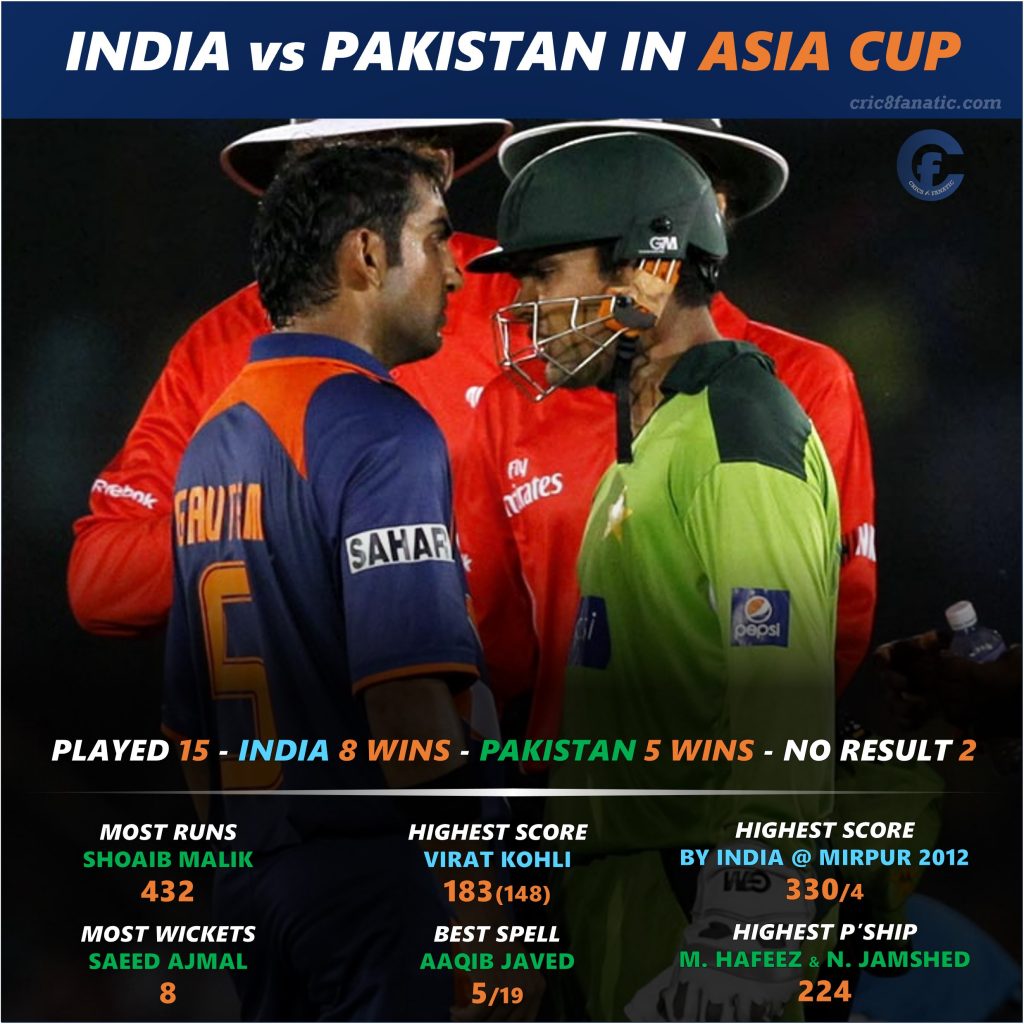 Top 3 Memorable Matches in Asia Cup – India vs Pakistan
#3: Asia Cup 2012 – India's Highest-successful Run-chase in ODIs 
Pakistan: 329/6 (50 Overs) // India: 330/4 (47.5 Overs)
The night that shall be remembered for Virat Kohli's arrival at the international stage. It was a knock of a lifetime for Virat Kohli as he helped script India's highest-successful run-chase vs Pakistan in ODIs. Chasing a mammoth 330 vs a formidable bowling attack of Pakistan, India's chase was led by Virat Kohli with good support from Rohit Sharma and Sachin Tendulkar. 
With India losing Gambhir in the very first over, Virat Kohli batted almost till the 48th over before an unfortunate dismissal at the Team's score of 318. Virat made a staggering 183 off 148 balls with Rohit scoring 68 and Sachin scoring 52. Courtesy of this, India managed their highest-successful run-chase vs Pak in ODIs. 
#2: Asia Cup 2014 – Intense 1-wicket Win for Pakistan
India: 245/8 (50 Overs) // Pakistan: 249/9 (49.4 Overs)
The notoriously famous match that shall haunt Ravichandran Ashwin forever. After making a modest 245/8 in 50 overs, India had to work a lot in the bowling to turn the tables around. Unfortunately, Pakistan's top-order looked in the stunning form that night as the score reached 93/1 in 14 overs. 
India needed a miracle to make a comeback in the match and the duo of Mishra and Ashwin did exactly that. Courtesy of their 5 wickets, Pakistan were reduced to 203/6 in 44.4 overs. Again, with 43 needed off 32 balls, Afridi turned it around for Pakistan by bringing down the equation to 10 needed off 6 balls. A calculative risk by Captain Kohli didn't pay off as Afridi smashed Ashwin for 2 continuous sixes to seal the match for Pakistan.   
#1: Asia Cup 2010 – Bhajji, the Star & Gautam, the Aggressor 
Pakistan: 267/10 (50 Overs) // India: 271/7 (49.5 Overs)
Undoubtedly the best of the lot as India secure a win on the penultimate ball of the match. After Pakistan made 267 on the board, India got off to a good start with 47/1 in 10 overs. The chase was on track until the 42nd over with India at 210-4 in 42 overs. However, the wicket of Dhoni and a slump of a few overs brought the equation to 48 off 5 overs.
The match felt to be going in Pakistan's favour with Raina and Harbhajan at the crease. But, a counter-attack by Bhajji and Raina brought the equation to 10 off 11 balls. But, Raina's wicket made things interesting again as India needed 6 off 4 balls. Bhajji kept his nerves as he smashed Mohammad Amir for a six on the penultimate ball to seal the match for India. 
The match is also a reminiscence of the famous verbal altercation between Gautam Gambhir and Kamran Akmal. Here's a video to help you recollect the incident. 
So, that's about the summary of the India vs Pakistan top 3 memorable encounters in Asia Cup history. Please watch this space for all updates on the article in the near future.  
Thanks for reading! Which is your favourite India vs Pakistan match in Asia Cup? Please email your thoughts to cric8fanatic@gmail.com
---
ALSO READ: Top 5 Players with Most Runs in Asia Cup History – Stats Wizard
---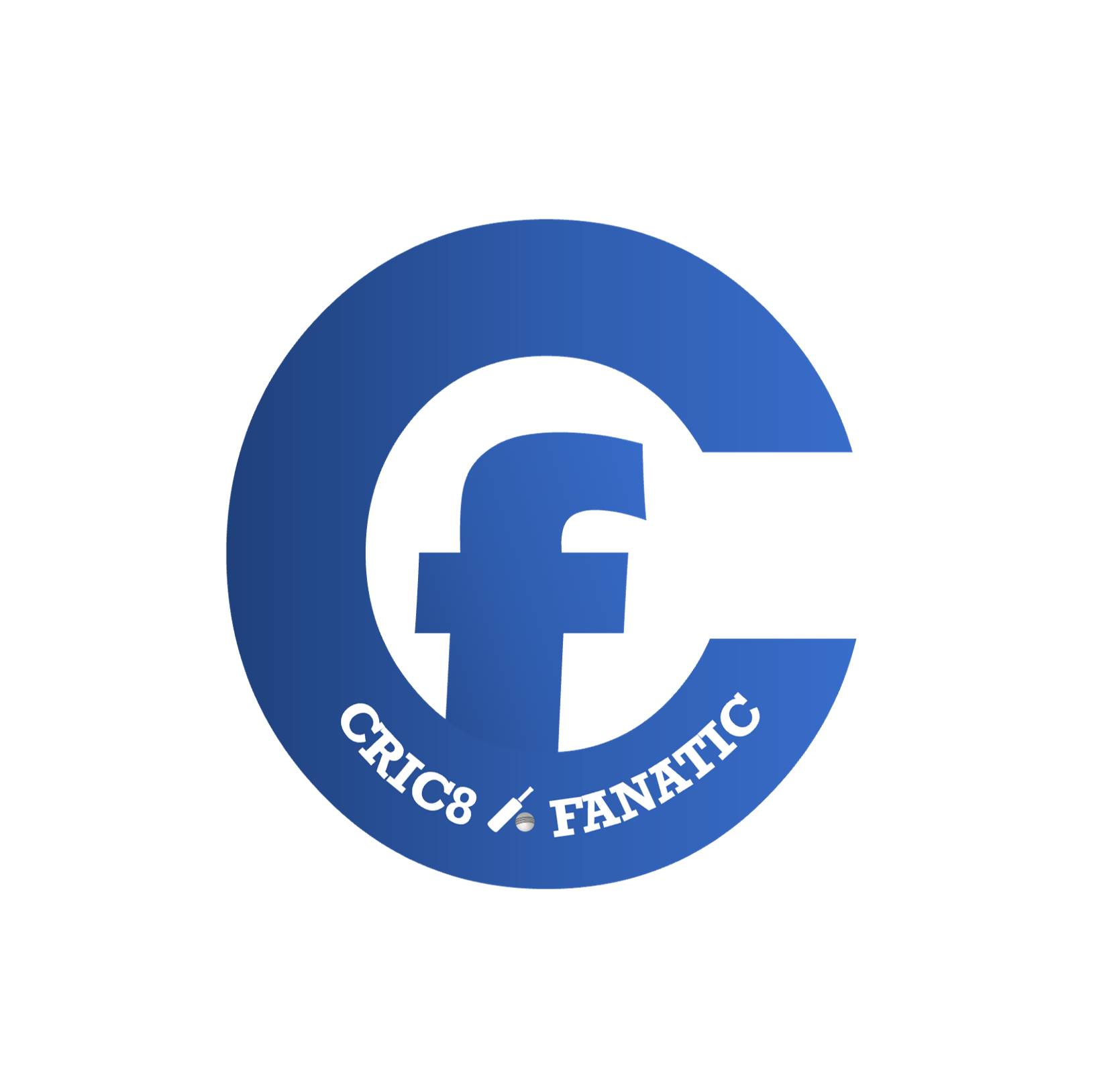 This is the official user profile for Cric8fanatic