Sachin Tendulkar, the standout as we look at the top 5 highest Test score by India batters vs Bangladesh.  
India vs Bangladesh Test match history may not be as rich as some of the other test nations, but it certainly is the one that favors India more. India have never lost a Test match against Bangladesh, and their batters have got huge success to cherish.
In the 22 years of history, India have played only 11 Tests vs Bangladesh, but India have seen 20 centuries from their players; that's almost 2 centuries per Test match. In these 20 centuries, we also have three double centurions. But how about the top 5 highest score by Indian batters vs Bangladesh in Test matches? Well, let's find out in this article.  
Top 5 Highest Test Score by India Batters vs Bangladesh: 
#5: 160 by Rahul Dravid – Chattogram 2004
Score: 160(134) // 4s:24 // 6s:0
Number 5 on the list comes from Rahul Dravid, who hit a brilliant century at the very same ground where India vs Bangladesh 1st Test 2022 shall be played. After having won the toss, Gautam Gambhir and Rahul Dravid both hit centuries, but Rahul Dravid's 160 was the highlight as India reached a mammoth 540 runs in the first innings. Courtesy of the brilliant knock, India won by an innings and 83 runs.
#4: 173 by Shikhar Dhawan – Fatullah 2015
Score: 173(195) // 4s:23 // 6s:0
The only knock that didn't come in a winning cause is 173 by Shikhar Dhawan. The Southpaw did nothing wrong in the game after scoring an aggressive 173 with a strike rate of 88.7. It's unfortunate that even after asking Bangladesh to follow on, the Rain gods didn't help India as the match ended in a Draw. 
#3: 204 by Virat Kohli – Hyderabad 2017
Score: 204(246) // 4s:24 // 6s:0 
Number 3 on the list is the double century by King Kohli. It was the knock that came in Team India's highest team total vs Bangladesh in Test matches. Kohli, who scored an aggressive double hundred saw support from Murali Vijay and Saha as India reached a mammoth 687/6. Bangladesh did fight back, but given the mammoth score, India won the match by 208 runs. 
#2: 243 by Mayank Agarwal – Indore 2019
Score: 243(330) // 4s:28 // 6s:8
Number 2 on the list comes from the forgotten warrior of the Indian team, Mayank Agarwal. In his limited stint in Test cricket, Mayank did pretty well along with this double century which is supposedly his highest score in test cricket. It is also the knock that saw the highest sixes in a Test innings vs Bangladesh, 8. India batted only once as they won the match by an innings and 130 runs. 
#1: 248*(379) by Sachin Tendulkar – Dhaka 2004
Score: 200*(147) // 4s:25 // 6s:3 // SR: 136.1
Records and Sachin Tendulkar are synonyms with each other as the highest score by an Indian vs Bangladesh in Test matches comes from the Master himself. Coincidently, 248 is also the highest score by Sachin Tendulkar in Test matches. Courtesy of Sachin's double century, India scored 526 runs and they won the match by an innings and 140 runs. 
So, that's about the summary for the highest individual Test score by India batters vs Bangladesh. Please watch this space for all updates on the article in the near future.  
Thanks for reading! Which is your favorite highest score vs Bangladesh in Test matches? Please email your thoughts to cric8fanatic@gmail.com
---
ALSO READ: India vs Bangladesh: Complete List of Unique Stats for Test Matches
---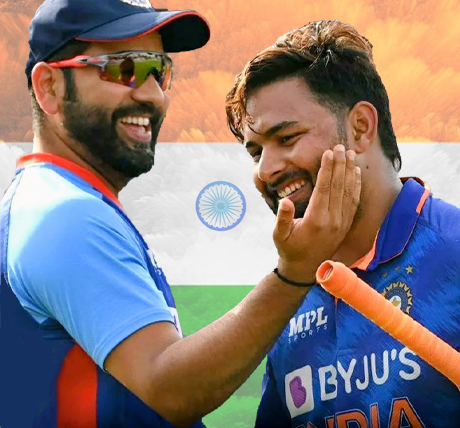 Adesh Kothari is an Author at Cric8fanatic.
Cricket to him is like what 'Football is to Lionel Messi', 'Singing is to Lata Mangeshkar', 'Dancing is to Michael Jackson', and what 'Acting is to Clint Eastwood'.
Besides his effervescent love for Cricket, Adesh is an MBA by qualification.