Virat Kohli as India's Captain for First time in Asia Cup – Details
Virat Kohli was a full-time Captain for Team India for the first time in Asia Cup 2014, but unfortunately, things didn't go well for him. 
Back in 2014, MS Dhoni was Team India's full-time captain in THE limited-overs format. India had come off a fresh Champions Trophy win in 2013, and MS Dhoni had completed a trio of ICC Trophy wins; a record only maintained by him till date. 
However, ahead of Asia Cup 2014, MS Dhoni sustained a Grade 1 fracture side-strain injury, and had to miss the tournament. The absence of MS Dhoni was a golden opportunity for Virat Kohli to prove his captaincy stint. This was the first instance when Virat Kohli was appointed as a full-time captain for Team India in a multi-nation tournament. 
However, not all was rosy for Captain Aggressive. With ms Dhoni not there, a 25-year-old young Kohli was leading a relatively experienced side. The squad had the likes of experienced players including Ashwin, Karthik, Dhawan, Mishra, Rayudu, and Rohit Sharma.
Tournament Performance
India played a total of 4 matches in group stages. While India won against minnows like Bangladesh and Afghanistan, India lost two close encounters against Pakistan and Sri Lanka. Even as both were mid 250s kind of encounter, India couldn't defend under Kohli's captaincy.
A result of losses against two big teams, India even failed to qualify for the final. The final was ultimately played by Pakistan and Sri Lanka, which saw Sri Lanka winning the tournament by 5 wickets. For India, Shikhar Dhawan was the leading run-scorer with 192 runs to his name, and Ravichandran Ashwin was the leading wicket-taker with 9 wickets to his name. 
Thanks for reading! Do you think Team India would miss Virat Kohli's captaincy in the 2022 Asia Cup? Please email your thoughts to cric8fanatic@gmail.com
---
ALSO READ: Stats Wizard: All-time Highest Rating Points of India Batters in T20Is
---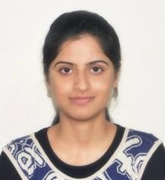 Sonal is an experienced cricket author with over 5 years of experience in the field. She follows Indian cricket to the core with a deep interest in the Indian Premier League, World Cup, IPL 2024, etc.