WPL 2023: Women's Premier League Format Explained
5 Teams to participate as we look at the complete Women's Premier League tournament format as explained in a simple manner ahead of WPL 2023. 
It took almost 16 years, but we finally are seeing the dawn of the long-associated dreams in Women's cricket, the Women's IPL. The BCCI recently announced the happy news that the first edition of Women's IPL (Women's Premier League) shall kick-start in 2023. 
While the Men's tournament is called the Indian Premier League, the Women's tournament shall be called as the Women's Premier League (WPL). This is a step in the right direction to not only have a unique identity for Women's IPL but also make it a global event. 
After announcing the official name of the tournament, the BCCI also shared more insights on the Media rights and 5 team details. With the tournament expected to be played in March, we shall look at the complete details as explained in a simple manner for the Women's Premier League. 
WPL Official Teams and Financials:
The WPL shall see 5 teams playing the tournament, unlike 10 teams in Men's IPL. The five teams are purchased as follows. Adani Sportsline Pvt. Ltd for Ahmedabad, India win Sports Pvt. Ltd for Mumbai, Royal Challengers Sports Pvt. Ltd for Bengaluru, JSW GMR Cricket Pvt. Ltd for Delhi and Capri Global Holdings Pvt. Ltd for Lucknow.
A collective bid of INR 4669.99 crores was spent to acquire the 5 teams. Adani spent the most for the Ahmedabad team at 1289 Cr. Ambani spent 919.18 for Mumbai. RCB spent 901 Cr for Bangalore. Delhi Capitals spent 810 Cr for Delhi, and Capri Global spent 757 Cr for Lucknow. 
WPL 2023 Schedule / Format
The final tournament schedule/format is not shared by BCCI as yet. However, as understood, the tournament is most-likely to be played in India from March 4 to March 26. Given that we have 5 teams, we should see a total of 22 matches being played. This shall include 20 group stage matches, 1 eliminator, and 1 final. 
The topper of the tournament shall qualify for the final of the WPL. Whereas the second finalist shall be the winner from the eliminator played between 2nd and 3rd place teams of the points table. The topper and eliminator winner shall then play the final (Most probably on March 26) 
WPL Squad Bifurcation / Auction:
A total of 409 players are set to go under the hammer in WPL 2023 Auction. The Auction is scheduled to take place on February 12, 2023 in Mumbai. Each team will be given an Auction purse of INR 12 Crores. They can purchase a maximum of 18 players and a maximum of 6 overseas players. 
In terms of playing 11, each team can have a maximum of 5 overseas players. Among 5 overseas players, at least 1 player should be from an associate nation. Interestingly, this is different from IPL where a maximum of 4 overseas players are allowed irrespective of which country they belong to.
Media Rights
Media rights is an important aspect for any tournament. It is a source via which the maximum audience consumes the game. So, similar to Men's IPL, the Women's Premier League shall have Viacom18 Media Private Limited broadcasting the tournament. Viacom18 paid a whopping INR 951 crores to acquire media rights from 2023 until 2027. 
Thanks for reading! What's your take on Women's Premier League (WPL) 2023 tournament format as explained? Please email your thoughts to cric8fanatic@gmail.com
---
ALSO READ: Exclusive: The Highest Paid Players 11 for IPL 2023 – Costs 178 Cr
---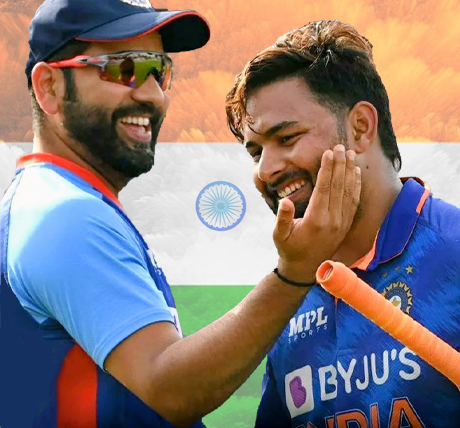 Adesh Kothari is an Author at Cric8fanatic.
Cricket to him is like what 'Football is to Lionel Messi', 'Singing is to Lata Mangeshkar', 'Dancing is to Michael Jackson', and what 'Acting is to Clint Eastwood'.
Besides his effervescent love for Cricket, Adesh is an MBA by qualification.