India vs Australia: Best 5 Highest Test Score by Indians at Home
VVS Laxman's 281, the standout as we look at the top 5 highest Test score by Team India batters vs Australia.  
India vs Australia Test matches have always been one of the most exciting matches to watch. Cricket Fans always look forward to such matches because they always bring the best out of Indian batters given the competition they witness.
From the 50 Test matches that India have played against Australia in India, 31 centuries and 7 double centuries have been scored by Indian batters. That's roughly a century every 1.31 innings. Sachin Tendulkar has scored the most centuries with 5 to his name. 
But how about the top 5 knocks vs Australia in Test matches? Well, let's find out the top 5 highest score by Indian batters vs Australia in Test matches. 
Top 5 Highest Test Score by India Batters vs Australia: 
#5: 204 by Cheteshwar Pujara – Hyderabad 2013
Score: 204[341] // 4s:30 // 6s:1
If there is one opponent Cheteshwar Pujara has performed exceptionally well against, it is Australia. Be it playing in India or Australia, Pujara has always shown exceptional excellence. This double century is the perfect example of his dominance against Australia. Back in 2013, Pujara was in imperious form. He scored a valuable 204 to help India reach 503. Courtesy of his knock, India won by an innings and 135 runs. 
#4: 206 by Gautam  Gambhir – Delhi 2008
Score: 206[380] // 4s:26 // 6s:1
Of all the knocks that Gautam Gambhir has played in Tests, his highest Test score of 206 vs Australia remains at the top. Delhi has been his hometown, and what better place than that to score his highest score? Courtesy of his solid 206, India scored 613/7 in their first innings. Australia did equally good, and the match ultimately ended as a Draw. 
#3: 214 by Sachin Tendulkar – Bengaluru 2010
Score: 214[363] // 4s:22 // 6s:2 
2010 was the time when Sachin Tendulkar was at the top of his career. After Australia put on a solid 478 in their first innings, India needed a solid show in the first innings. Sachin Tendulkar did exactly that as his 214 helped India score 495 in the first innings. Even with the marginal lead, India had a mental advantage. Australia could only manage 223 in the second innings as India won the match by 7 wickets. 
#2: 224 by MS Dhoni – Chennai 2013
Score: 224[265] // 4s:24 // 6s:6
The fastest double century by an Indian batter vs Australia, and also MS Dhoni's highest score. It was a knock that remains one of the best by a captain vs Australia. With India trailing by 184 runs in the first innings, MS Dhoni came in to bat at 196/4. From there, his double century helped India reach a mammoth total of 572. Australia in their 2nd innings were bundled out for just 241 runs as India won the match by 8 wickets chasing 50. 
#1: 281 by VVS Laxman – Kolkata 2001
Score: 281[452] // 4s:44 // 6s:0
Not only is VVS Laxman's 281 the highest score vs Australia, it is also the greatest Test knock by any batter vs Australia. After asking India to follow-on, VVS Laxman with support from Rahul Dravid put on 657/7 on the board before declaring the innings. The highest team score and individual score of 281 helped India win the match even after being asked to follow-on. 
Thanks for reading! Which is your favourite highest score vs Australia in Test matches? Please email your thoughts to cric8fanatic@gmail.com
---
ALSO READ: Top 5 Highest Test Score by India Batters vs Bangladesh 2022
---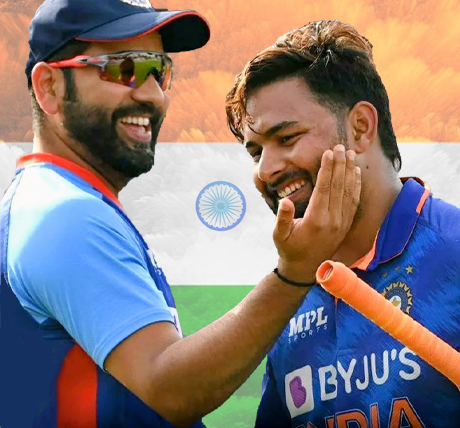 Adesh Kothari is an Author at Cric8fanatic.
Cricket to him is like what 'Football is to Lionel Messi', 'Singing is to Lata Mangeshkar', 'Dancing is to Michael Jackson', and what 'Acting is to Clint Eastwood'.
Besides his effervescent love for Cricket, Adesh is an MBA by qualification.